These working animals don't mind standing up to their stomachs in water. At Büdingen in Hesse, water buffalo are helping us transform a former military site into a swamp. Since summer 2014, a herd of animals has been grazing at the site, which is perfect for them thanks to its wetness.

Due to their strong build, they are able to reach areas of this wetland that other grazing animals cannot reach. Their broad hoofs, for instance, mean they do not sink in so deeply. They keep the water clear by eating grasses and biting through woody plants.

In this way, the water buffalo help other animals to survive, like the fire-bellied toad, for example. This helps the environment and is good for our eco-account – our bovine landscape designers earn us eco-points that we can use when construction work or maintenance activities elsewhere have an unavoidable, substantial impact on the environment.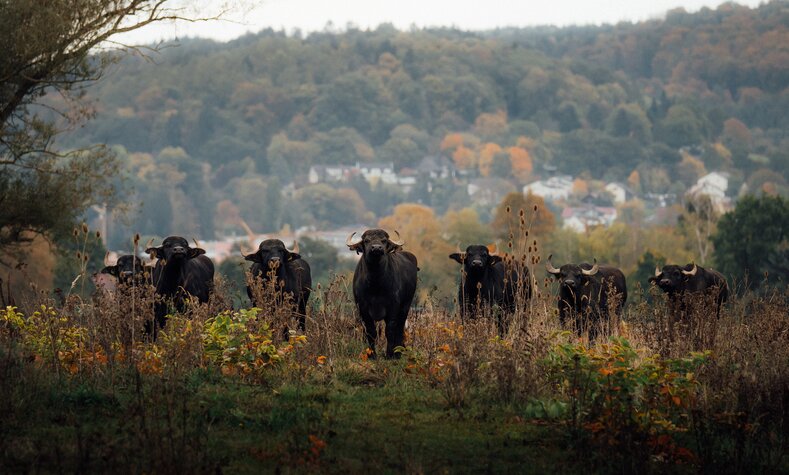 Water buffalos are helping the Deutsche Bahn transform a former military site into a swamp.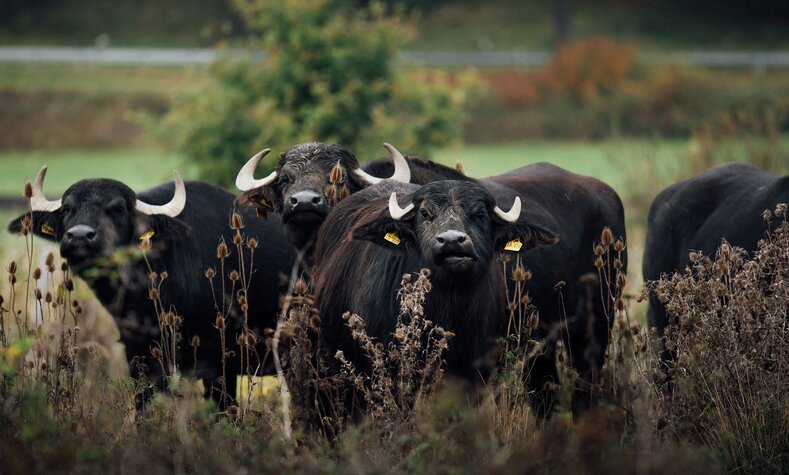 Water buffalo ensure the survival of other animals.