We at Deutsche Bahn are driving forward electric mobility – not only on the rails, but also on the roads. Therefore, we are using modern electric buses at more and more locations in Germany.
Electric buses for Schleswig-Holstein
In Schleswig-Holstein, we are now putting a fleet of new electric buses on the road. Autokraft's first low-floor buses will gradually start operating from February 2023. In the future, they will be on the road in Bad Segeberg, St. Peter Ording, Heide/Meldorf and Eutin.
A pilot project for replacing diesel
Also at our DB subsidiary Autokraft in Schleswig-Holstein there is operating an bus that has been converted from diesel to electric. The bus was developed with additional partners working on the PilUDE pilot project. The entire engine block was removed and replaced with a new electric drive. The bus will soon be on the streets of Niebüll and will have a range of around 200 to 250 kilometers. It will be recharged with electricity from renewable sources at night. With this conversion technology, we are making local transport greener, while at the same time saving the costs and time associated with acquiring new buses.
Green local traffic in Bocholt
DB Regio Bus NRW partnered up with Stadtbus Bocholt GmbH to operate a fully electric bus in regional urban transport. Customers are able to travel quietly and green on this bus. Manufactured by EBUSCO, the vehicle is fueled exclusively with green electricity. This environmentally friendly city bus can drive around 220 kilometers without having to recharge. The batteries are charged up at night. A highly energy-efficient heat pump makes sure the temperature on the bus is pleasant, whether it be summer or winter.
Electric on the road in Bavaria
In Bavaria, DB Regio's first electric buses are being operated in Bad Tölz and, in the Allgäu region, in Oberstdorf. The electric buses have the special ability to recover supplementary energy when braking and driving downhill. The buses are operated with renewable power. For this, DB Energy built their own charging points, for example in Bad Tölz. By using the new buses, we are gaining experience in electric mobility that will stand us in good stead for future transport contracts.
Electric bus fleet in Europe
In addition, our subsidiary DB Arriva has taken on a leading role in electric mobility ever since it launched London's first public transport line served by electric buses in 2014. In the Dutch province of Limburg, an entire fleet of zero-emission buses will go into operation by 2026, resulting in the entire regional and local transport system being powered by electricity.

DB Arriva also operates electric buses for example in the Czech Republic, Denmark, Slovenia and Sweden. In doing so, they are making a contribution to environmental protection - throughout Europe.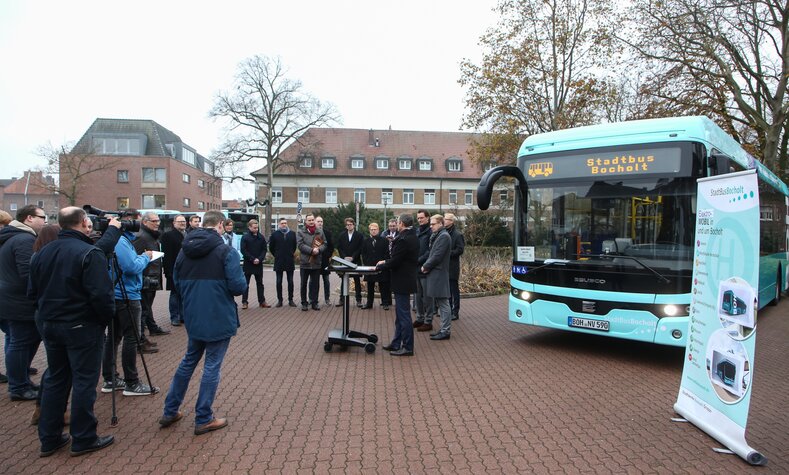 The fully electric bus in regional urban transport is presented in Bocholt.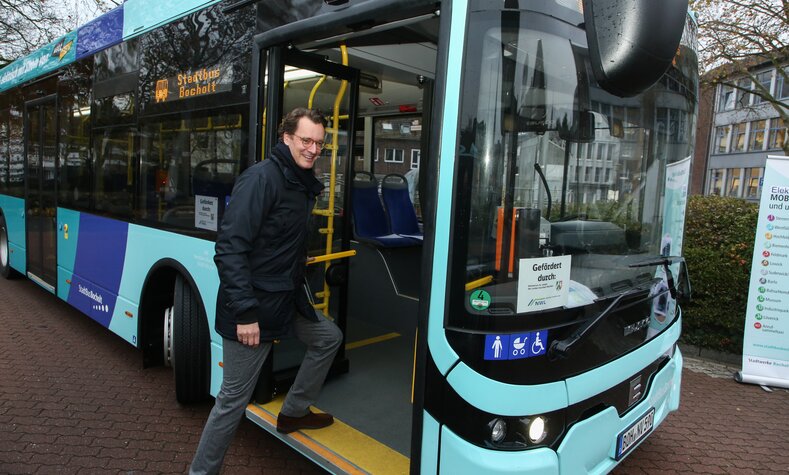 Hendrik Wüst (transport minister of Nordrhein-Westfalen) enters the bus.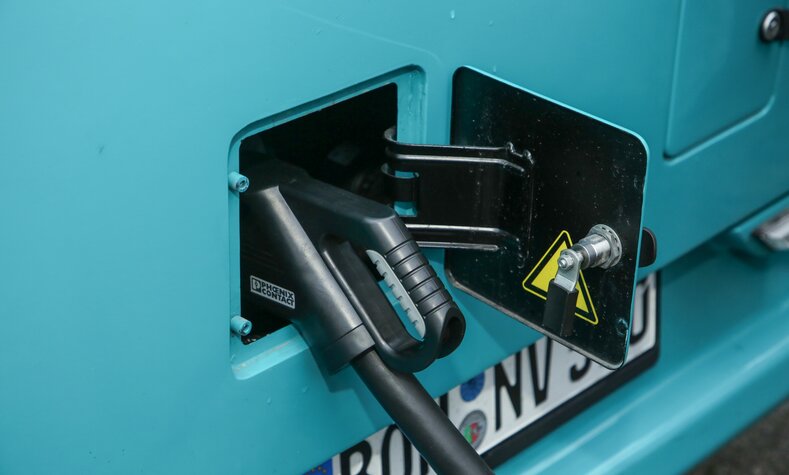 The electric-bus refuels with renewable energy.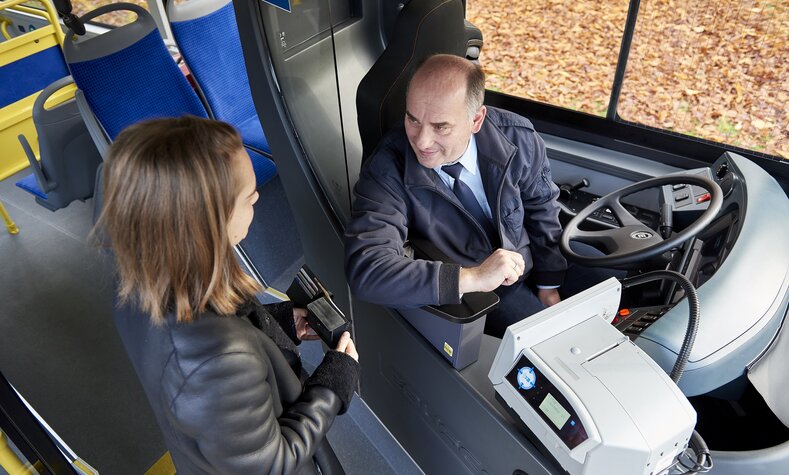 Passenger enters electric-bus.