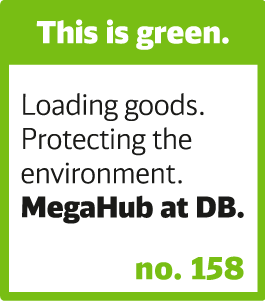 Transferring more freight from roads to the green rail network cuts CO2 emissions and protects the environment. DB's new transshipment terminal, MegaHub Lehrte, shows how this works. Following completion, this fast transshipment base can handle up to 269,000 load units annually when operating at full capacity. This is equivalent to 20 large container ships' cargos. Modern technology in the form of a fully automated sorting system ensures this work is done with minimum noise and maximum energy efficiency.
Incoming freight trains' loads are regrouped according to the goods' destination stations. Containers and other freight carriers are transferred from trucks to trains. Autonomous, fully electric transporters ferry freight from A to B at the site. These AGVs (automated guided vehicles) bring the freight to the designated cars. This means we avoid unnecessary crane usage, and it completely does away with the work of shunting trains. It also generates significantly less noise and CO2, while letting us eliminate up to 384,000 truck trips every year at full capacity in the final stage.
40
tons
heavy loading units can be reloaded by the gantry cranes
The semi-automated gantry cranes, each some 20 meters high, take care of loading and unloading. They hoist the load units, some of which weigh up to 40 metric tons, and move them between freight trains, or between trains and trucks. The cranes are particularly energy efficient: They capture unused brake energy and feed it back into the electricity system, so it can be used elsewhere. The site's IT also calculates the most efficient movements for the cranes and the AGVs.
The MegaHub's Lehrte use of modern technology makes it possible to reduce unnecessary maneuvering, thereby cutting noise pollution and harmful emissions when compared with other freight yards.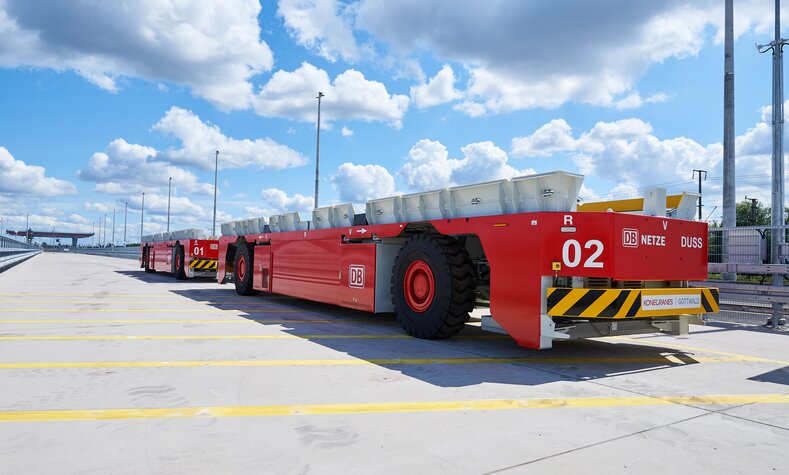 The electric transport vehicles bring the goods quietly and environmentally friendly from A to B.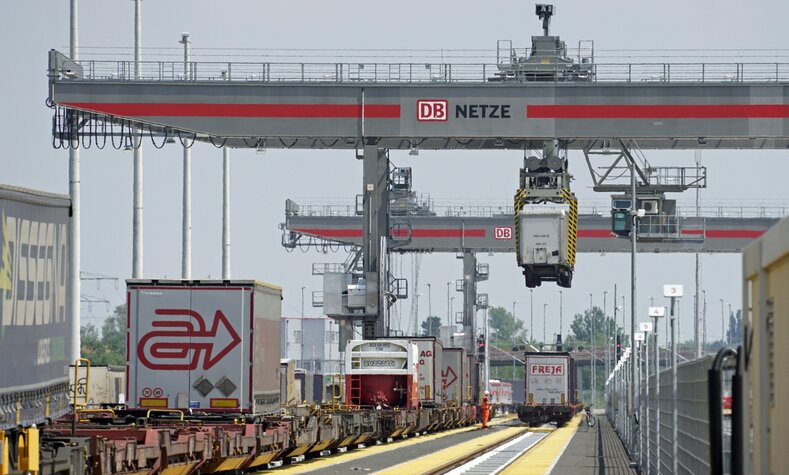 The sorting plant is fully automated.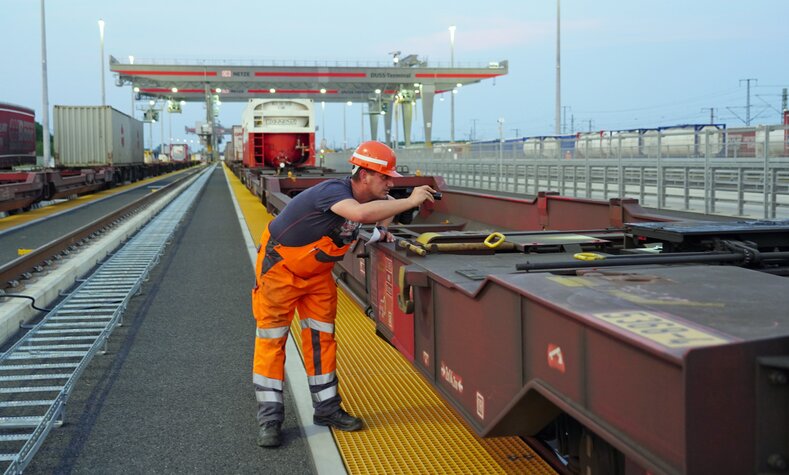 At the MegaHub Lehrte, unnecessary switching paths are avoided, thus reducing noise emissions.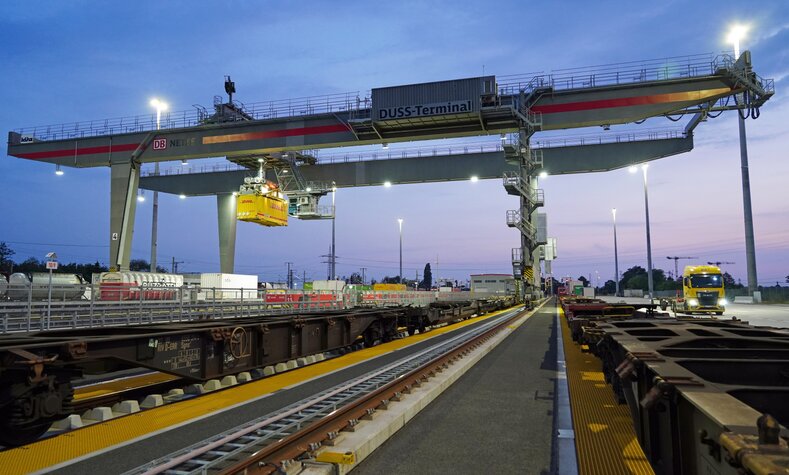 The gantry cranes, each some 20 meters high, can lift load units weighing up to 40 tons.
At full capacity, up to 269,000 loading units will be handled annually in the final stage of development.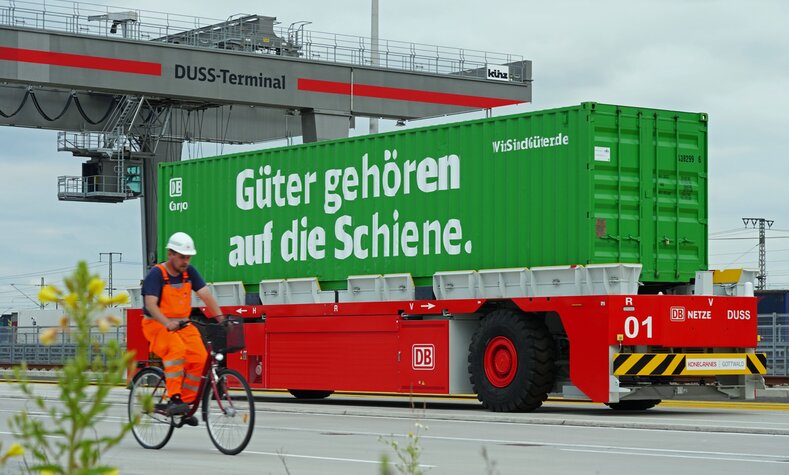 With the new MegaHub, we are shifting shipments from road to climate-friendly rail.