Our "future lab" on rails, the advanced TrainLab gives us the means to try out new technology on a moving train. Two traction units are on our tracks solely for test and development purposes.
Some of its objectives sound almost like science fiction, but they are already becoming reality.
Alternative fuels for greater climate protection
We are currently testing a whole array of different ideas. One example: The diesel-electric vehicle is powered by alternative fuel. C.A.R.E. Diesel® is a new type of fuel made entirely from residual and waste materials derived from plant and animal fats. In termes of balance, it generate around 90% less CO2 than conventional diesel. Vehicles can refill at DB Energie's refueling station. The test in the advanced TrainLab is designed to assess the fuel's performance over an extended period of time. If the results are promising, the fuel could be used in vehicles if converting them to hybrid, battery, or hydrogen drives is not economically feasible.
Modern technology for digital rail services
The advanced TrainLab is being used for many other tests as well. For example, both of the train's end cars are fitted with sophisticated sensor technology that identifies objects and obstacles on the track. A network of camera and sensors gives the advanced TrainLab the ability to "see", helping our mobile innovation base to lay the foundations for automatic train operation. Other sensors monitor the tracks and switches under the vehicle, making it possible to spot damage and wear quickly and respond with prompt repairs.
ETCS for automatic train operations
The lab is fitted with a host of antennas, some of which are for tracking its location in real time or connecting to the new 5G network, an essential feature for modern trains. This is the latest generation of cellular technology, and it offers data speeds a hundred times faster than at present. Thanks to this, trains will be the perfect place for office work. We are also fitting the advanced TrainLab with ETCS, the new European Train Control System. Ensuring safe travel, this train protection technology replaces stationary signal lights located along the track and is another essential component in automatic train operation.
Thanks to the advanced TrainLab, we can develop innovations to a higher level of maturity and put them to work faster in our rail network as part of our mission to digitalize rail transport. This will result in higher rail capacities and, ideally, less traffic on our roads.
A new shine with eco-friendly paints
We are addressing environmental issues in other means as well, such as tests of our vehicles' paintwork. We have used special powder coatings that are not just incredibly durable, but they are also environmentally friendly because they do not contain harmful solvents.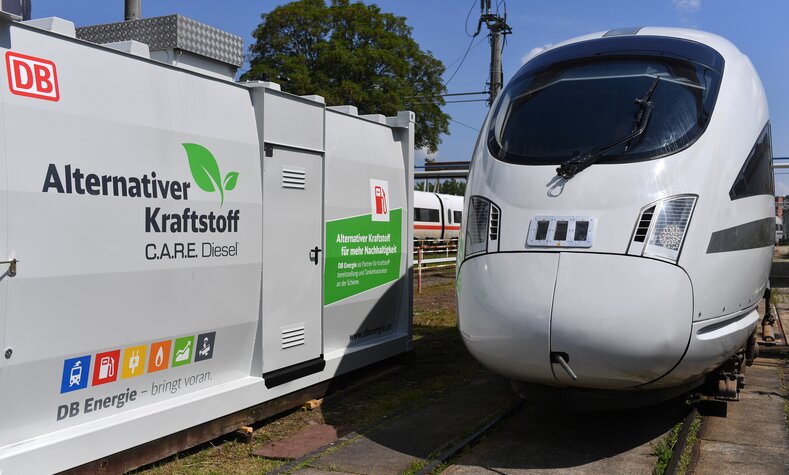 The advanced TrainLab runs on 100 percent renewable fuel.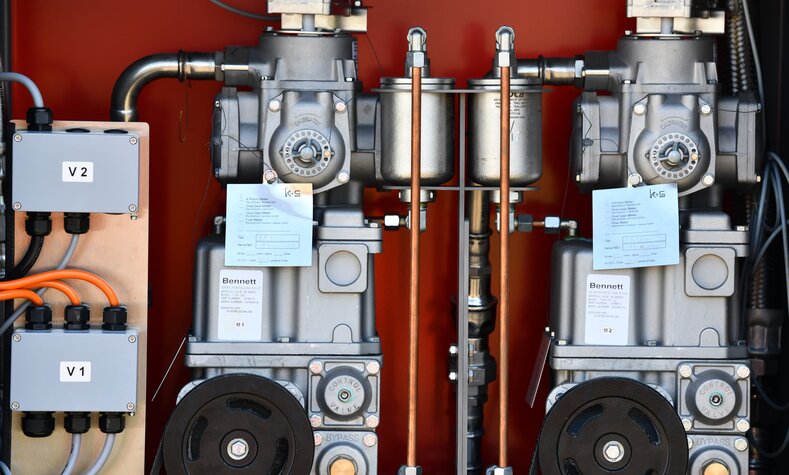 Two of the four engines run on regenerative fuel.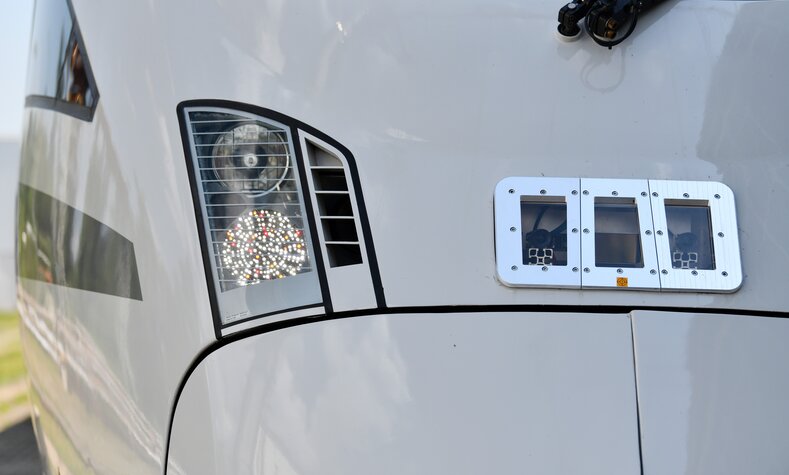 Camera and radar systems give the future lab on rails its own "eyes".