The future belongs to electrically powered trucks. This is why DB Schenker is promoting the use of climate-friendly electric trucks in city centers as well.

More climate protection thanks to a growing eTruck fleet

DB Cargo has the world's largest eCanter fleet. Made by the company Fuso, these light electric trucks can be seen on the streets of many cities around Europe, such as Berlin and Frankfurt in Germany, as well as in other countries such as Finland, Austria, Spain and Italy. We also use larger vehicles from Volvo and Fuso, and we are continuously expanding our fleet, with these electric trucks playing a key role in this plan. Thanks to them, our delivery and collection activities in cities' central zones are climate friendly and quiet to boot.
Green deliveries in central Oslo
In Norway's capital, Electric vehicles have already turned our city-center operations green. We only use electric trucks, vans or cargo bikes to make our deliveries in Oslo. These vehicles make maximum use of renewable energy from the country's hydroelectric resources. As in other countries, we are also planning to expand our electric fleet in Norway in the coming years.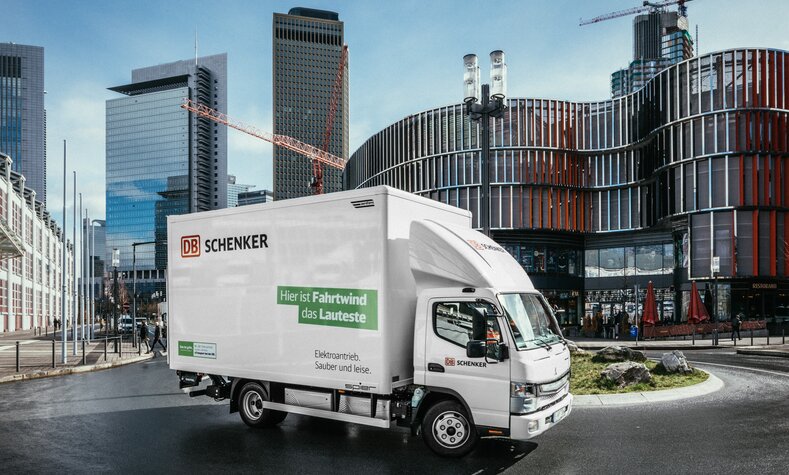 The electric truck in front of the DB Schenker headquarter in Germany.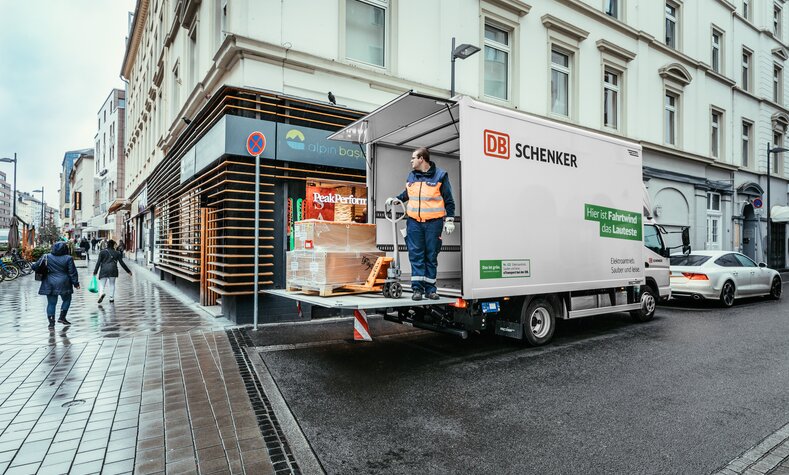 For a variety of uses, the electric truck are on tour in the city.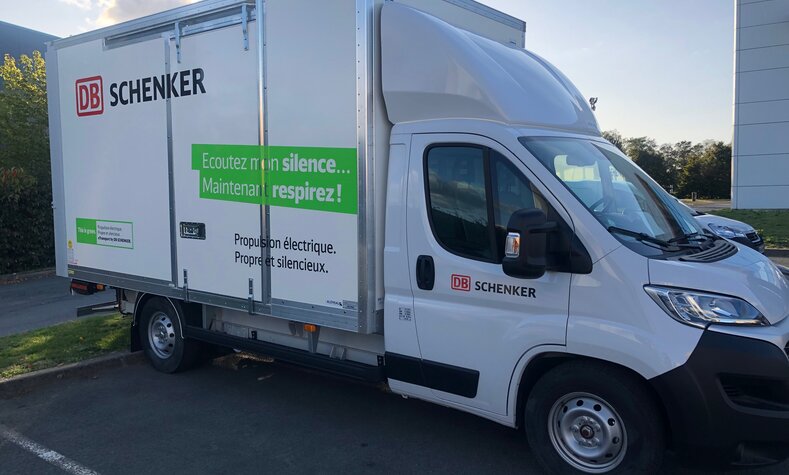 An electric truck from DB Schenker in France.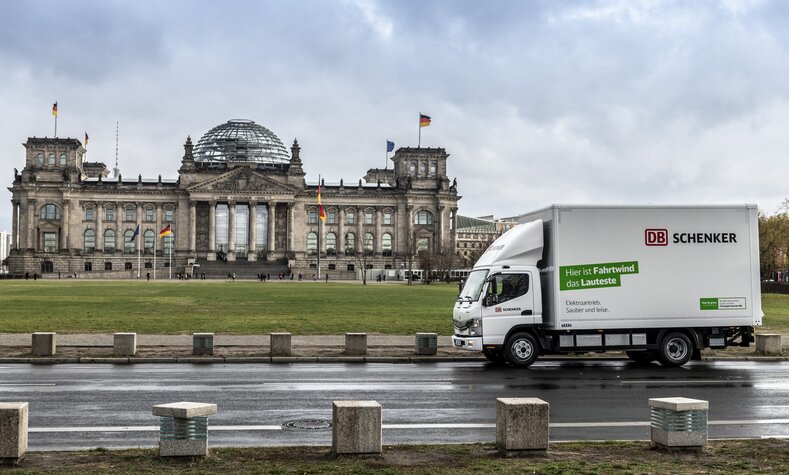 An electric truck in front of the Reichstag building in Berlin.