Recent years have seen insect numbers fall by up to 80% in certain locations, a situation which represents a threat to nature and people alike. Insects, after all, are not just a source of food for other animals – they can also offer a natural form of pest control. As their proper habitats are constantly shrinking, specially created hotels provide different species like wild bees or certain types of wasp with a much-needed home.
These dedicated nesting and hibernation structures are made of natural materials such as blocks of wood, wood wool, straw, reeds, bamboo sticks, brushwood, peat and clay.
Insect hotels at our stations
At Hamburg-Harburg station, we have planted the platform areas with new vegetation and installed an insect hotel. Mason bees, ladybugs and other flying friends can go there to nest and hibernate in safety. At the future station in Renningen in Baden-Wuerttemberg there are also several NABU certified insect hotels on the butterfly meadow. More are planned.
Protection of insects at DB Schenker
We are making a contribution to biodiversity beyond Germany's borders, too. DB Schenker has set up insect hotels at almost all of its French sites, for example in Marseille and Lyon. These insect hotels were built in partnership with a charitable organization in France.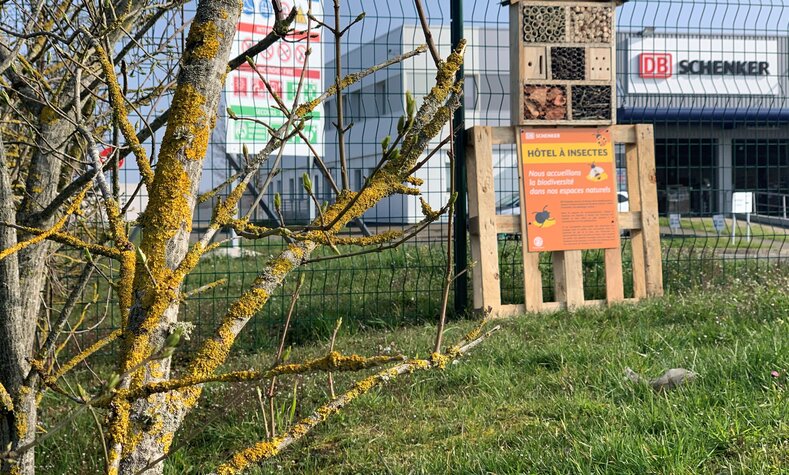 An insect hotel in front of a DB Schenker facility in France.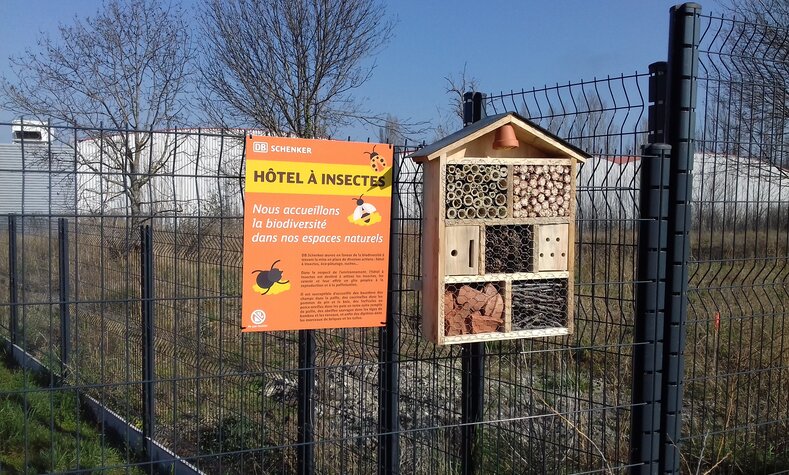 In France, bees and other air passengers can also check in at the insect hotel.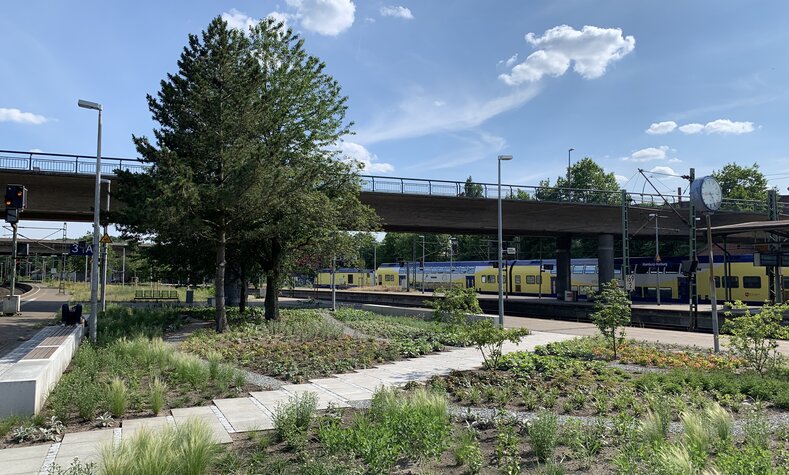 The Hamburg-Harburg train station was planted with thousands of flowers and trees as part of the Smart City Initiative.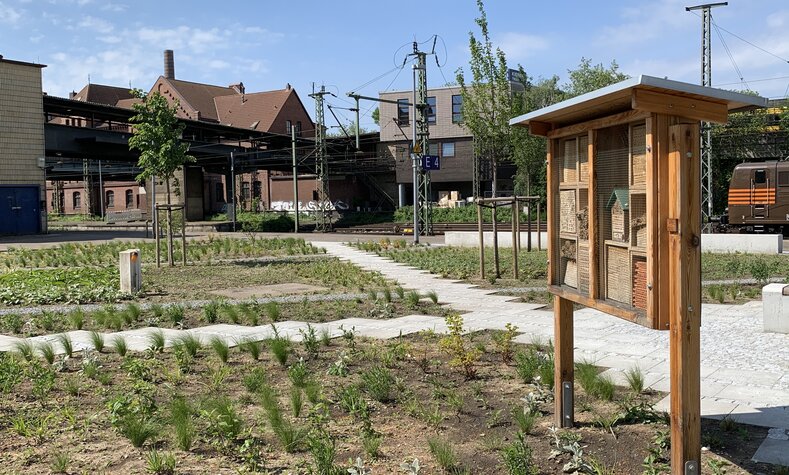 An insect hotel is also part of the greening of Hamburg-Harburg station.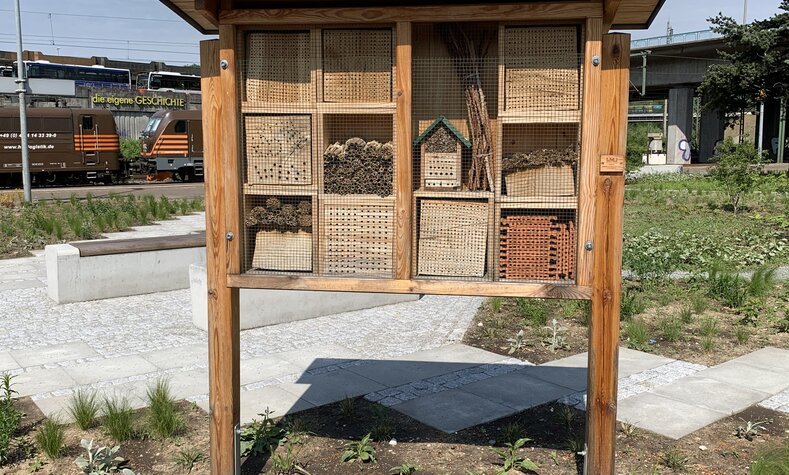 Bees, beetles and other passengers find food and shelter here.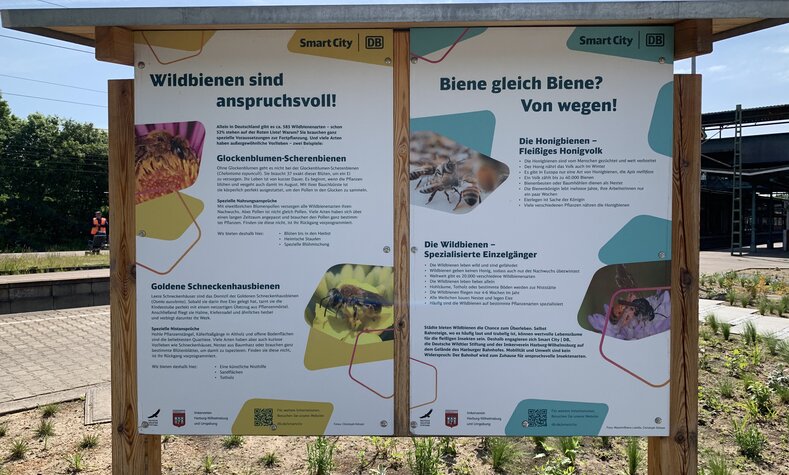 With the greening of the station area, we not only create a relaxation space for our customers, but also promote biodiversity.